1. Product Name: snack cup and bowl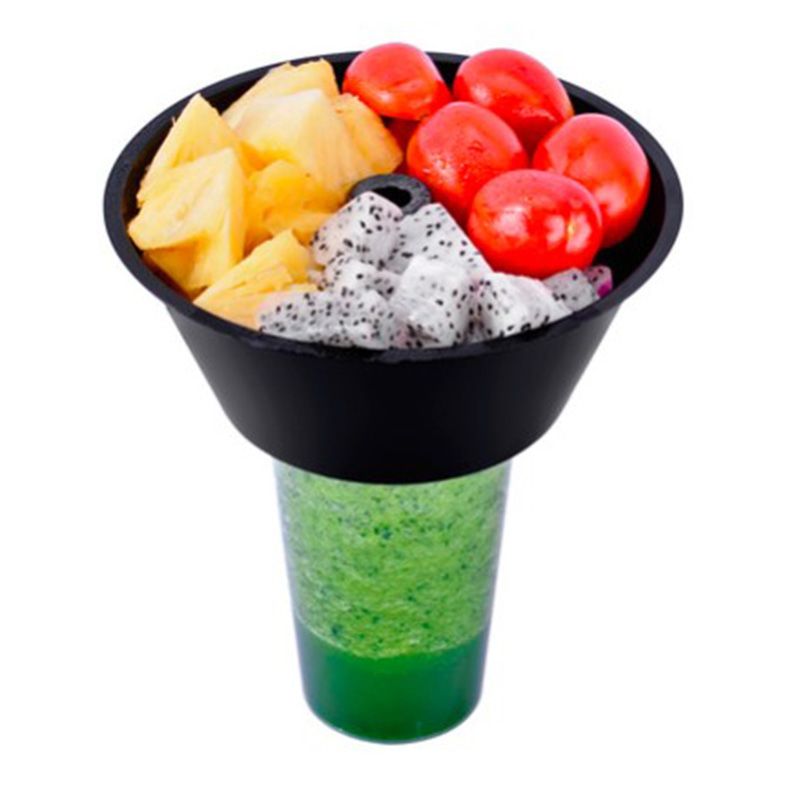 2. Material: food grade PP, safe, non-toxic and tasteless. Radiation protection.
3. Purpose: snack bar, beverage shop, milk tea shop, coffee shop, takeout packing shop.
This milk tea hot pot cup holder has a threaded design at the bottom, which is suitable for 90mm / 95mm plastic cups. It matches closely and will not fall off even if it is poured or buckled.
Cup + bowl, dual-purpose, beautiful and fashionable, street food, loved by young people.