Print your logo or pattern on the paper cup to enhance your corporate image / highlight the brand culture.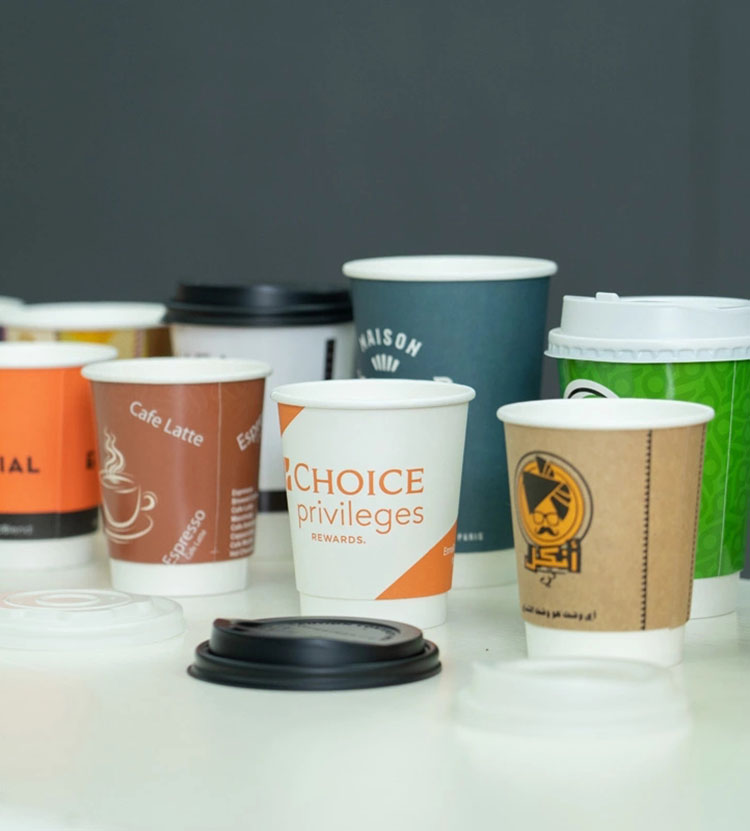 1. Paper selection
Thick raw wood pulp, food grade PE film and double-layer additive paper
2. Material
High temperature resistance, not easy to demould, not deformed
3. Health
We use water-based printing ink, which is bright in color, friction resistant and fadeless. It is suitable for printing products with strict hygienic requirements such as food and beverage. SGS test is qualified.
4. No leakage, threading technology
We emboss 120 patterns on the bottom thread of the paper cup, which has high density, high cost and no water leakage. The bottom of ordinary paper cup is mostly 90 lines, with low density, low cost and easy to leak. Indentation and no leakage
Product selling points: environmental friendly water-based ink with bright color, high concentration and good gloss
Provide customers with free cup label design, simple and elegant, and show the enterprise atmosphere
PE coating treatment on the inner wall of heat-resistant paper cup, applicable to hot and cold water, safe and non-toxic
Soybean environmental protection ink is selected for printing, dust-free production and quality assurance
The introduction of advanced equipment, automatic detection of miscellaneous points, to ensure the quality of each cup.